About
---
Hello.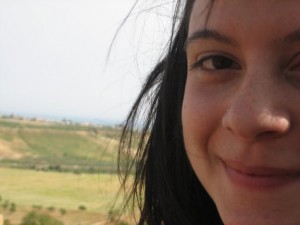 Maria Gagliano is an editor, publisher, and writer. She spent eleven years as an editor at Random House and Penguin, where she helped launch the careers of several first-time nonfiction authors in the business world, the food world, and beyond. Her recent bestselling titles include Do Over by Jon Acuff, #GIRLBOSS by Nasty Gal CEO Sophia Amoruso, Crazy is a Compliment by Endeavor CEO Linda Rottenberg, The Frackers by Wall Street Journal reporter Gregory Zuckerman, and Leaders Eat Last by TED phenomenon Simon Sinek.
Maria is also the co-founder and Business Director of Slice, a non-profit literary magazine dedicated to supporting today's talented new voices in literature. Slice has been featured in Time Out New York, the New Yorker, the New York Times, and Poets & Writers. Her interview credits in the magazine include bestselling authors Junot Díaz, Salman Rushdie, Paul Auster, Myla Goldberg, Rick Moody, Elissa Schappell, and Kathryn Stockett.
Her writing has appeared in BUST magazine, the Huffington Post, and Salon, among other publications. Maria's essay "Madonna vs. the Virgin Mary" appeared in the anthology Madonna and Me: Women Writers on the Queen of Pop (Soft Skull Press) and was recommended in The Atlantic.
Maria's blog, Pomato Revival, chronicles her (mis)adventures in teaching herself to sew, garden, pickle, and bake like her Sicilian parents. Pomato Revival has been featured in the Huffington Post and Salon.com, and praised by Martha's Circle (Martha Stewart's blog network), among other online outlets.
She can be reached at maria [at] slicemagazine.org.
© Copyright Maria Gagliano - Designed by Pexeto